Pathogen Detection Systems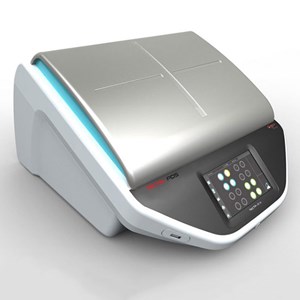 We offer fully automated Pathogen Detection Systems that eliminate the need for human interaction and, therefore, remove the need for subjective, visual interpretation of test results. Once the sample is placed in the unit, no further involvement is required until the test is completed. An objective, written test report is produced for each sample tested and is sent out digitally via email.
Extreme ease-of-use means that non-technical personnel can initiate testing and perform all required quality assurance procedures to ensure laboratory-grade test results. Approved by the U.S. EPA and trusted by organizations around the world, these systems are ideal for companies who need fast and reliable water testing.
Features and Benefits:
Rapid alerting with no fixed incubation delay
High reliability with minimal handling of samples
No sample preparation or visual interpretation of results required
Initiate a test anytime, with automatic reporting of results that are sent directly via email notification to any device immediately upon detection of a positive result
Simple operation that does not require specialized personnel
High dynamic range eliminates need for multiple dilutions
Direct testing of turbid samples
Industry-standard enzyme indicators of target bacteria
Self-contained desktop packaging with touch-screen control
Our Brands