LB Water's Promise to You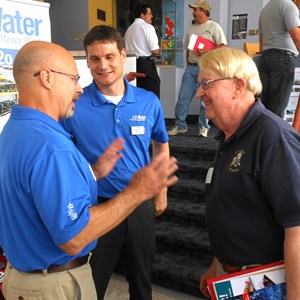 At LB Water, we hold in highest regard the virtues of honesty, integrity, and our ability to take pride in every product and service we deliver for our customers.
More than 50 years ago, our company was founded on these principles. They are what have allowed us to form lasting partnerships – some decades long – not only with those we serve but also with our trusted vendors.
Our goal is to provide you with the products you need, where and when you need them, and to ensure that you have the smoothest experience possible, every time.
If you're not yet an LB Water customer, we'd love to meet with you and show you what we can do for you.
The LB Water Customer Bill of Rights
Our customers have the right
To be greeted with a polite and positive attitude on the phone and in person.
To be treated with respect, courtesy, and appreciation at all times.
To receive expert knowledge and guidance directly from our staff.
To get prompt, accurate, and complete deliveries on schedule.
To timely service during business hours and to emergency after-hours contacts.
To immediate corrections of mistakes and problems.
To receive accurate and properly labeled invoicing that is easily understood.
To product training for their personnel.
To their own beliefs and opinions.
To our untiring devotion, gratitude, honesty, and loyalty.
And to our lasting friendship.