Water Service Line Products
Ballcorps and Corporation Stops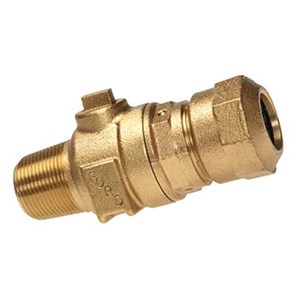 Corporation stops are designed and manufactured to conform with AWWA standards. All stops are individually inspected and tested for leaks. They are all compatible with tapping machines of current design. We offer a wide variety of corporations stops that are available to water works providers.
Cast Couplings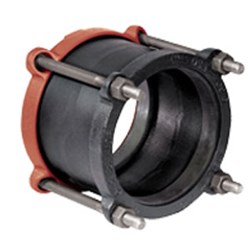 Cast couplings offer an easy and economical way of joining pipe, whether the pipe is of the same nominal size and/or type or different at each coupling end. Couplings can be made with many options, including stainless steel nuts and bolts and epoxy coating.
Check Valves, Retrosetters, and Cut-In Check Valves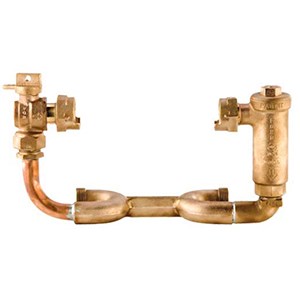 Our check-valves offer these important advantages:
The only full line of ASSE approved dual checks designed for use at the water meter
ASSE approved dual checks available as integral parts of coppersetters, resetters, iron yoke settings and yokeboxes.
Check valves that offer the lowest water pressure head loss figures in the industry.
The retrosetter is an excellent way to provide backflow prevention in an existing setting. The retrosetter fits exactly into the space occupied by the meter. The installation of a retrosetter takes only a few minutes to complete.
Coppersetters, Linesetters, and Resetters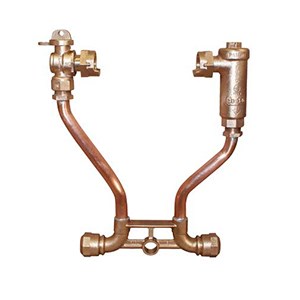 Coppersetters are available with connections for a wide range of types and sizes of pipe and tubing. Both coppersetters and resetters can be tailored to special conditions.
Couplings and Fittings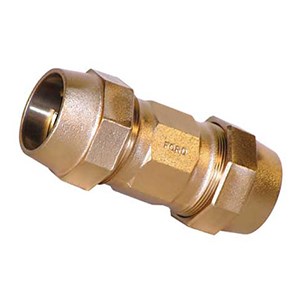 We offer a variety of couplings and fittings for the waterworks industry. The pack joint offers a balanced design on every type of pipe. The grip joint is a one-step fitting that is interchangeable with the pack joint. The quick joint is a one-step fitting that is available on a wide variety of products. Just stab the copper or plastic tubing into the fitting and tighten down the compression nut to the stop.
Curb Boxes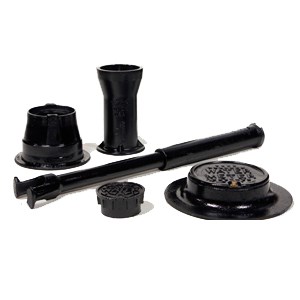 The arch base curb box is designed to fit over a standard curb valve.
Curb Stops and Meter Valves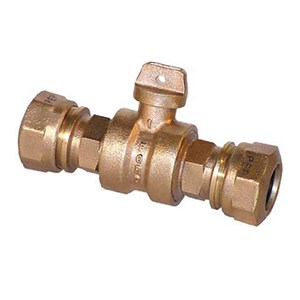 Ball valve curb stops are ideal for use in water service lines. Watertight in either direction at pressures up to 300 psi, easy turning, nonbinding, and yielding minimum pressure loss – these characteristics are added to superb design, quality, and precise manufacturing.
Drilling and Tapping Machines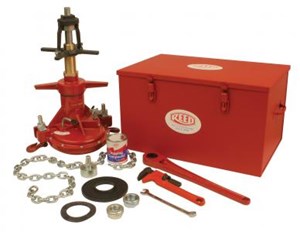 This drilling machine, with its lightweight design and size, is ideal for making taps of up to 1" and can be adapted for 1-1/4", 1-1/2" and 2" taps.
Fabricated Steel Products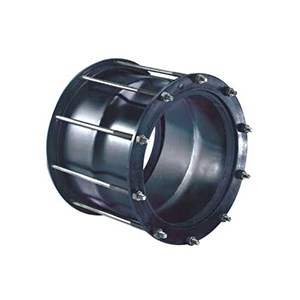 Fabricated steel products are built to meet the requirements of applicable AWWA standards. Available options include a variety of stainless steel fasteners, a variety of gasket material and fusion bonded epoxy coating.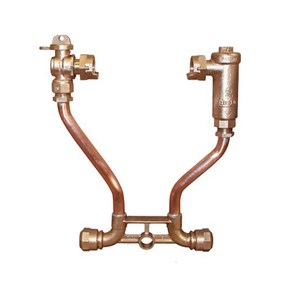 Inside settings meet water meter installation requirements with three basic design applications. New installations, existing service line installations and settings for special applications. All
Inside Meter Setting Devices
, while adding a small initial cost to meter installation, provide long-term cost saving advantages.
Meter Box Covers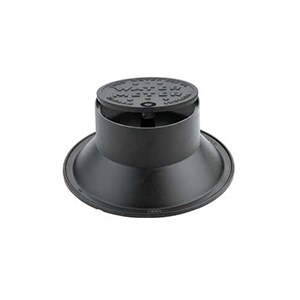 We carry a wide variety of covers with iron or plastic lids, locking or lockless lids, electronic meter reading covers, and more!
Meter Boxes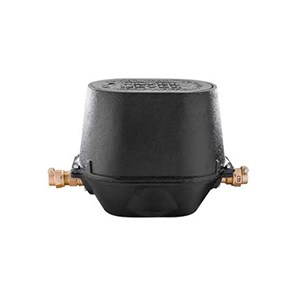 We offer meter boxes with a wide variety of features, including electronic meter reading covers, E-coated iron, high strength plastic covers, "lifter" worm lock, insulating discs, insulating blankets, and inner lids.
Water Meter Couplings and Accessories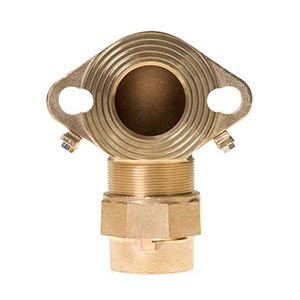 Connecting meters to iron, copper or plastic service lines, old or new, is expedited with these pack joint meter couplings.
Meter Pits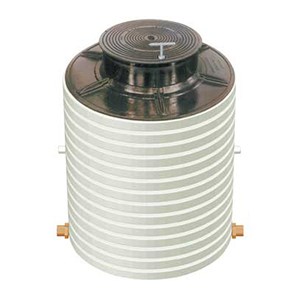 The setting of meters outdoors in covered pits is an idea that dates back to the late 19th Century. While this idea has been modified extensively over the years, pit setting remains one of the most popular ways of installing meters outside.
Pipe Repair Products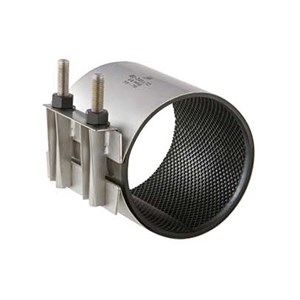 Repair clamps combine the corrosion-resistant characteristics of stainless steel and the sealing capabilities of rubber to provide a strong, dependable and versatile repair clamp. Available as all stainless steel or with ductile iron lugs, these clamps are second to none!
Pipe Restraints and Adapter Flanges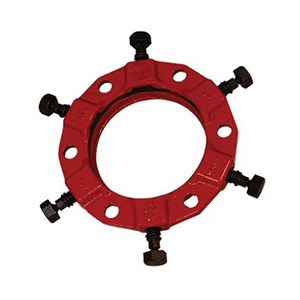 Pipe restraints provide a fast, economical method of restraining water main fittings, valves and hydrants. Available for PVC and ductile pipe, these restraints guarantee joint restraint in every soil condition, every time and eliminate the need for expensive, time-consuming concrete thrust blocks.
Service Saddles and Tapping Sleeves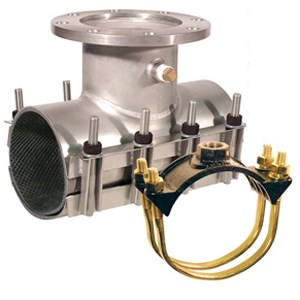 Service saddles are used to install corporation stops on virtually all types of water main pipe, including iron, PVC, and asbestos-cement. Tapping sleeves of fabricated steel and stainless steel complete the Ford line of drilling and tapping machines.
Water Meter Testing Equipment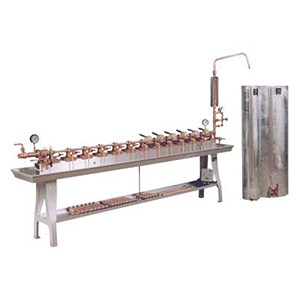 These test benches are handmade instruments designed for the accurate measuring of water meters. Three designs are offered:
The standard bench is available in one through eight unit configurations.
The Indianapolis test bench features hydraulic clamping of the meters and is available in 10, 12, and 24 unit configurations. The Indianapolis bench can accommodate 5/8" through 1" meters.
The Akron test bench is designed to test large meters and is available in one through four unit models. By using the optional tester clamp, the Akron test bench can test up to a 6" meter.
Yokes and Yoke Parts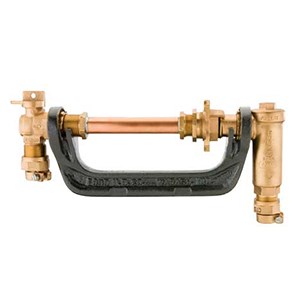 Our yokes provide stability with proper spacing and alignment to support the water meter and the water lines. Meter changes with Ford yokes are quick and trouble-free. These yokes provide versatility with a wide variety of valve styles at either the inlet or outlet. Yokes offer security, because, when a meter is removed from a yoke, the expansion connection is removed also. The expansion connection's absence helps prevent unauthorized water use.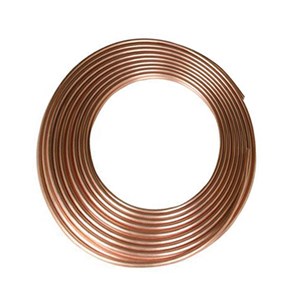 We carry all the standard lengths and can even supply you with perforated pipe. All of our sales locations offer an expansive pipe inventory and knowledgeable, industry-trained salespeople, and our first class fleet of delivery trucks will make sure you get the right product delivered to your job site on time.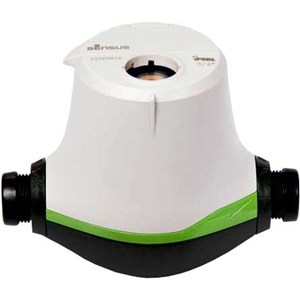 Featuring smart technologies that leverage the power of the Internet of Things (IoT) to make water metering more accurate, efficient, and environmentally responsible, LB Water brings you turnkey solutions from Sensus. We offer the full line of Sensus Advanced Metering Infrastructure (AMI), Automatic Meter Reading (AMR) and metrology technology, including AquaSense Intelligent Water Management and FlexNet®, the industrys only smart-grid, meter-reading solution that broadcasts over a secure, long-range, dedicated communications network.