There are other suppliers of waterworks products out there. So, why choose LB Water? Because who we are – and what we do for you – makes all the difference.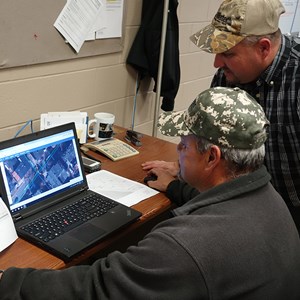 Our Industry Knowledge Runs Deep.
We've been in business since 1970. We know waterworks products inside and out and understand how they perform and interact in the field. We also know your application. We'll make sure you get the right products and tools for every job.
We Have the Largest Inventory of Waterworks Products Available.
When you need waterworks materials, you don't have time to wait while your suppliers contact their suppliers to get what you need. LB Water maintains a multi-million-dollar inventory of waterworks products and industry tools. That's how we can be sure we'll always have whatever you need, whenever you need it.
We Have Strong Relationships with Top Waterworks Manufacturers
Although we carry the latest in waterworks technology, we're proud to say that some of our vendor-partners have been with us for nearly 50 years. We work closely with each of our manufacturing partners to learn their products and processes so, together, we can satisfy your project needs every time.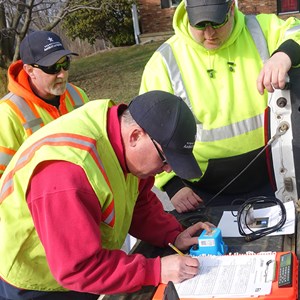 We Deliver the Right Solutions for Your Job
We have the experience, insight, and high-performing products to help you identify and implement the right
solutions
for your project. We even offer onsite help when you need it.
We Offer the Most Comprehensive Training in the Industry
At LB Water, we're deeply committed to training. That goes for our customers as well as our employees. Our solutions experts and product specialists will come to your organization. We'll meet with you and your team. And we'll provide the product and application training you need to get the job done right.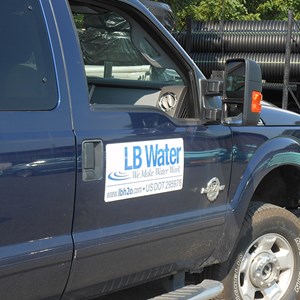 We're Committed to Giving You Exceptional Customer Support
If you value our insight and expertise in helping you prepare your order, you'll appreciate them even more after the sale. Because our focus is building lasting relationships with satisfied
customers
, we're here for you over the long term to provide any assistance you may need.
We Offer 24/7 Emergency Service and Support.
Like most companies, we have regular business hours. But we also know that emergencies tend to happen outside of those hours. Whether you're a long-term customer or have never even heard our name until the day (or night, weekend, or holiday) of your waterworks emergency, we'll make ourselves available to help you troubleshoot and solve your problem. Yes, really.
We Have 10 Locations that Coordinate Delivery to You.
LB Water has ten locations to serve you. Our product specialists and location managers work together to ensure that you'll have everything you need for your job in the time that you need it. We own and operate a dedicated fleet of delivery vehicles, and the person delivering your order is knowledgeable about LB Water products and support. That's the LB Way.
Our 200+ Dedicated Employee Owners Work Harder to Support Your Business.
The people you interact with at LB Water don't just work for our company. We own it. Our goal isn't to make a sale. It's to provide high-quality products, solutions, and support that will keep you coming back to us again and again for all your waterworks needs. You can be confident that we will always look out for your best interests, because we understand that is essential to preserving our own.