Environmental Sustainability
LB Water is Committed to Environmental Sustainability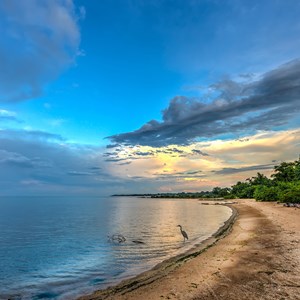 At LB Water, we've been in the business of making water, wastewater, and stormwater work for our customers for more than 50 years. A key factor in our success involves delivering value-added insight and service to our customers above and beyond the high-quality, high-performing products we offer. One of the ways in which we do that is by partnering with our suppliers and our customers to ensure environmental sustainability and compliance.
We Understand Environmental Concerns Specific to the Mid-Atlantic Region
Headquartered in central Pennsylvania and serving customers throughout the Chesapeake Bay Watershed, LB Water understands the importance of protecting our water supply and preserving delicate ecosystems. When you work with LB Water, you get a team that knows the issues involved with restricting the amount of nitrogen and phosphorus that end up in the Bay.
Throughout the Mid-Atlantic region, we work closely with our vendor-partners and customers to ensure compliance with federal, state, and local environmental laws and regulations governing construction projects and the management and processing of water, stormwater, and wastewater.
Our Stormwater and Environmental Solutions Help You Achieve BMPs for MS4s and NPDES Permitting
Our affiliated company S3™ Stormwater Solution Source partners with leading companies in the stormwater industry to provide turnkey solutions to a wide-range of stormwater challenges to help you control the quantity of – and improve the quality of – stormwater runoff.
Our products, services, and on-site project consulting incorporate the best available technologies and best management practices for compliance with the EPA's National Pollutant Discharge Elimination System (NPDES) and Municipal Separate Storm Sewer Systems (MS4) permitting requirements, including:
Impervious to permeable surface conversion
Specialty aggregates
Inlet, inline and end-of-pipe containment
We Support the Use of Products Made from Pre- and Post-Consumer Recycled Materials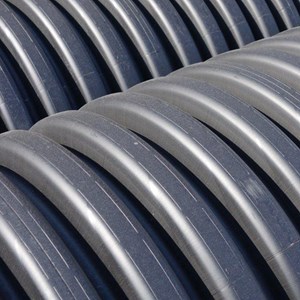 We work with a number of vendors who use materials made from some amount of pre-consumer and/or post-consumer recycled content.
Ford Meter Boxes are manufactured with brass valves and fittings made from at least 95-percent post-consumer recycled ingot.
Many of our cast-iron products are made from at least 90-percent post-consumer recycled materials.
ADS produces the Mega Green pipe with a minimum of 40% recycled content.
We Partner with Contractors to Support the LEED® Green Building Program
LB Water works with contractors to implement Leadership in Energy and Environmental Design (LEED®) systems for a wide range of municipal, residential, and commercial projects.
LEED® promotes a whole-building approach to environmental sustainability by recognizing performance in five key areas of human and environmental health, including:
Sustainable site development
Water saving
Energy efficiency
Material selection
Indoor environmental quality