Clamps, Couplings, and Restraints
Clamps, Couplings, and Restraints
ALPHA™ Restraints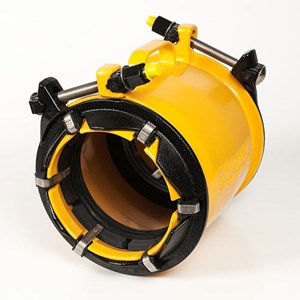 Like our other restraint systems our ALPHA™ restraints provide a fast, economical method of restraining water main fittings, valves and hydrants with the added benefit of only using one bolt to secure the assembly. You can learn more about ALPHA™ restraints
here
.
Restraint Systems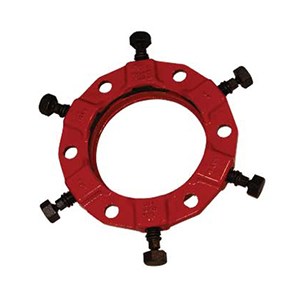 Pipe restraints provide a fast, economical method of restraining water main fittings, valves and hydrants. Available for PVC and ductile pipe, they guarantee joint restraint, in every soil condition, every time. Eliminate the need for expensive, time-consuming concrete thrust blocks and go with our restraint systems!
Repair Clamps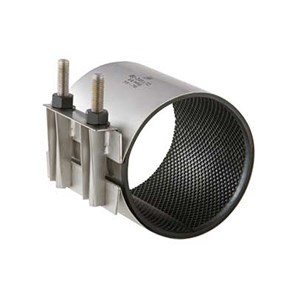 Repair clamps combine the corrosion-resistant characteristics of stainless steel and the sealing capabilities of rubber to provide a strong, dependable and versatile repair clamp. Available as all stainless steel or with ductile iron lugs, our repair clamps are second to none!
Couplings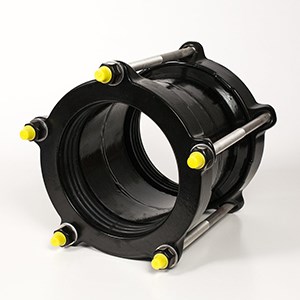 We offer a wide variety of couplings for the waterworks industry. Installation is quick and easy: Just stab the copper or plastic tubing into the fitting and tighten down the compression nut to the stop.
Flanged Couplings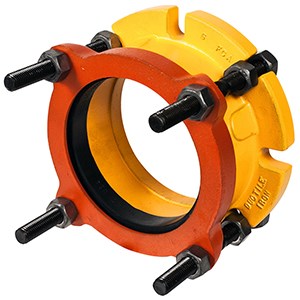 LB Water offers a wide range of flange coupling and flange coupling adapters. Also available in this category are dismantling joints, expansion joints, flexible expansion joints and equipment connection fittings.
Service Saddles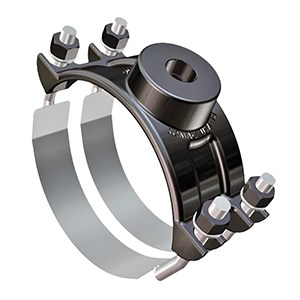 Service Saddles are used to install corporation stops on virtually all types of water main pipe including iron, PVC, and asbestos-cement.
Tapping Sleeves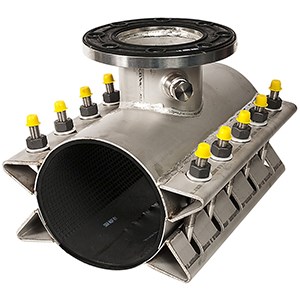 Tapping sleeves having a flange outlet that conforms to AWWA C207 Class D-ANSI 150 lb. drilling, and the standard sizes have been optimized for U.S. Pipe Standards. Flanges conforming to alternate AWWA or international specifications are also available upon request.