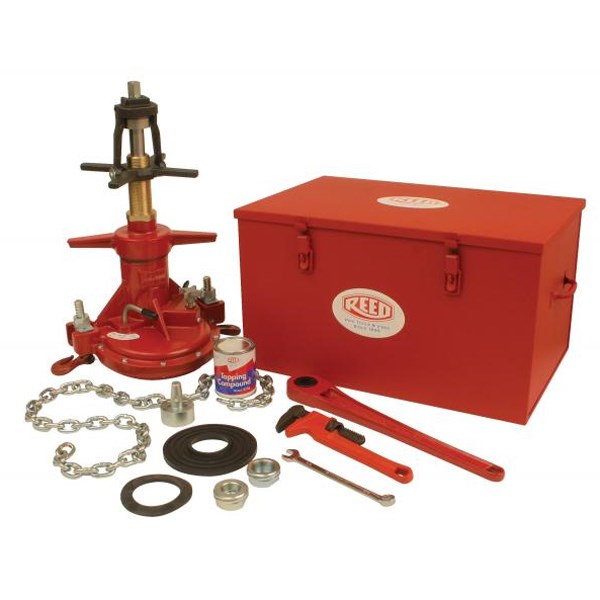 When you need to tap into an existing water main, there are two options - 1) shut down the system or 2) use a live tapping technique. Many municipalities shut down the system because they are not familiar with live tapping techniques.
The downfalls to shutting down a system are:
Whenever a pipe is dewatered, water must be tested for bacteria once turned on again
A boil order must be issued for all customers who are served by the system
Live tapping eliminates these downfalls.
This straightforward process gives you the added benefit of not shutting down service to clients while tapping into a main during normal operational hours as well as virtually unaffected water pressure, keeping your customers happy.
A closer look at the installation process:
A tapping fitting is put in place on the water main and secured solidly
Next, a gate or ball valve is installed and left wide open
On the other side of the valve, a tapping machine is attached, including the cutting head and watertight housing
The tapping machine is then started, and the cutting head is advanced to cut through the main

The use of wires on the cutting head helps retain the piece of the main that has been cut out, assuring that you don't end up with debris in the system

Once the cutting head has finished the cut, it is withdrawn into the tapping machine and the valve is closed fully
The tapping machine is removed from the valve, leaving a functional valve and tap in place with no loss to service
Hot tap fittings are not recommended for older, corroded pipes. These pipes are more susceptible to burn through. But these pipes typically do not take well to any type fitting being installed and should be replaced.
Although requiring a larger initial investment, these fittings are often more cost-effective due to avoiding service shutdown. Live tapping is also an option for a number of other pipeline tapping needs, including a wide range of gasses and fluids used in both municipal and industrial complexes, providing additional usage for a tapping machine.
LB Water would like to help you with your live tapping needs. Please contact us for more information or to receive a quote.