2018 Summer Interns
June 21, 2018
---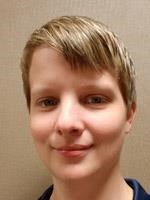 Tiffany Holzer
SELINSGROVE, Pa. – LB Water, a service provider and distributor of waterworks products serving the potable water, storm water and wastewater industries, has selected three students from 63 applicants to serve internships at three of the company's eight Mid-Atlantic locations.
Tiffany Holzer of Apollo, a senior who is pursuing a bachelor's degree in project and supply chain management at The Pennsylvania State University's New Kensington campus, is interning at the company's Ebensburg location.
Torey Brown, a finance major from Riviera Beach, Florida, is a junior at Susquehanna University and is interning at LB Water's Selinsgrove location.
Cody Kyko of Stoneboro, a senior at Clarion University of Pennsylvania who is majoring in marketing with a minor in sport management, is interning at LB Water's Stoneboro location.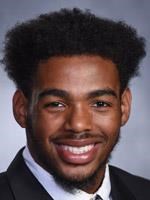 Torey Brown
"At LB Water, we view our internship program as an ideal way to provide valuable, real-life work experience for students," said Shawn Pulford, CEO of LB Water. "We also introduce our company as a potential future employer and value-added supplier of waterworks products and services to a new generation."
LB Water's interns receive exposure to a variety of areas within the company, including inventory management, inside sales, outside sales, shipping and transportation as well as LB Water's specialty lines of business, which include environmental, data, advanced metering and storm water solutions. Interns' responsibilities may include assisting with sales calls, managing inventory, compiling comprehensive lists of materials from blueprints, gathering products for shipment and developing price quotes for customer orders.
In addition to receiving training about the waterworks industry and products, the interns learn about pricing strategies, customer relations and the lifecycle of a customer order as well as effective communication skills and professional demeanor for the workplace. Interns work full time for 12 weeks over the summer months and receive competitive pay for their work.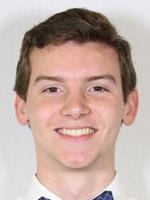 Cody Kyko
"As a successful, employee-owned company with nearly 50 years' experience and many expert, enthusiastic long-term employees, we have a deep knowledge of waterworks applications and solutions that we invest in each of our new employees," said Pulford. "Now, we're excited to be able to share some of that expertise and enthusiasm for this industry with our interns."
LB Water accepts applications from qualified individuals in January for its summer internship program. Once they have successfully completed their internships, students are able to apply for any available LB Water job opening for which they may qualify. LB Water is an Equal Opportunity Employer committed to engaging in a diverse workforce and sustaining an inclusive culture. All qualified applicants will receive consideration for employment without regard to race, color, religion, sex, sexual orientation, gender identity, national origin, disability, veteran status, or other categories protected by law.
The company operates eight locations in Selinsgrove; Ebensburg; Stoneboro; Chambersburg; Ephrata; Oakdale; Frederick, Maryland; and Richmond, Virginia.