FIRE HYDRANTSBringing fire protection to communities for more than 100 years.
Fire hydrants are standard equipment in virtually all communities in America for supplying water for firefighters at the scene of a fire. Most fire hydrants are made from tough cast iron and adhere to the AWWA C502 standard. Many hydrants installed decades ago are still in service across the country.
LB Water sells fire hydrants that are easy to install, durable, and exceed national standards. Many of our hydrants offer special installation features to allow old hydrants to be easily replaced. LB Water also stocks a large selection of service parts for all hydrants at all of our locations.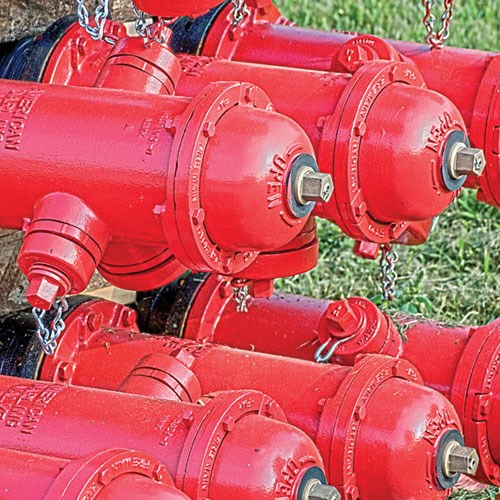 Fire Hydrant Benefits
Extremely durable
Easy to install and maintain
Corrosion resistant
Field serviceable
Built to exceed all national standards
Long life - up to 100 years
Specifications*
AWWA C502
FM
UL
NSF 61
BS OHSAS 18001
*Not All Hydrants Meet All Certifications
Applications
Street Level Water Supply for Firefighting Use
Fire Hydrant Products
Fire Hydrants
Hydrant Inserts
Replacement Hydrants
Fire Hydrant Service Parts
Hydrant Valves
Fire Hydrant Resources and Product Information
Our Brands