Bison CoolersCoolers built to last
Ice may be kept in a cooler for upwards of five days. The products are backed by a five-year manufacturer warranty. Flush mount hinges on coolers are able to withstand 170+ pounds of pressure. Custom lid graphics available.
Hard cases protect valuable items such as firearms, camera/video equipment, drones, tools, and military gear. Watertight and airtight closures with TSA/ATA-approved lock holes.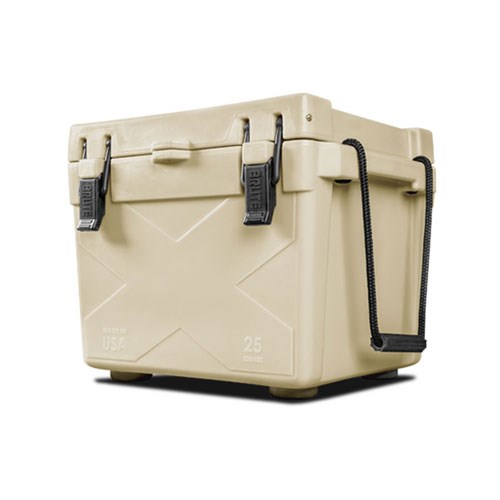 Bison Cooler Benefits
Coolers with Supreme Ice Retention
Easy to Transport Soft-Sided Coolers
American Craftsmanship
Customization Available
Hard Cases Protect Firearms, A/V Gear, etc.
Leak-Proof Tumblers
Specifications
Hard Coolers have 2" Thick Walls
5-Year Warranty for Drinkware and Hard Coolers
Tumbler Screw-On Lids Prevent Leaks
Tumblers - 12, 22 & 32 Ounce Sizes
Hard Coolers - 25, 50, 75, & 125 Quart Sizes
Soft Coolers - 12 and 24 Can Sizes
Growlers - 64 Ounce Size
Hot and Cold Retention
Applications
Contractors
Fisherman and Fish Transport
Camping and Recreation
Hurricane Preparedness
Chilled Cattle Vaccines
Insulin Transport
Firefighter Support
Bison Cooler Products
Hard and Soft Coolers
Hard Cases
Drinkware
Gear
Accessories
Replacement Parts
Bison Cooler Resources and Product Information