Storm Water Management
August 20, 2018
---
LB Water, S3 Help Elementary Students Learn About Storm Water Management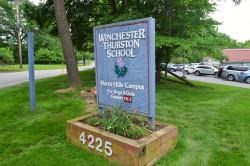 SELINSGROVE, Pa. – Before beginning their summer vacations, fifth-grade students at Winchester Thurston Elementary School in Allison Park near Pittsburgh received a hands-on lesson in stormwater management when representatives of LB Water Service™ Inc. and its affiliated company S3 Stormwater Solutions Source™ helped their class install an environmental filter in a stormwater inlet in the school's parking lot.
The filter, known as a skimmer box, sits under a metal grate and over a storm-sewer entry point. It's designed to capture debris such as leaves, paper, aluminum cans, cigarette butts and other trash that otherwise would end up in streams, rivers and bays. The filter, manufactured by Suntree Technologies Inc® of Cocoa, Florida, also captures motor oil, transmission fluid and other chemicals commonly found in stormwater runoff.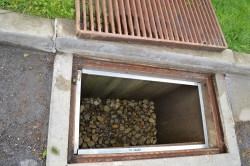 "Trash and chemicals carried by stormwater are major sources of pollution in every watershed," said Shawn Pulford, CEO of LB Water and S3. "Inlet filtration equipment serves a critical role in capturing debris and chemicals to help protect fish, wildlife and other delicate ecosystems."
The school will incorporate monitoring and maintaining the filter into its curriculum, with students weighing debris and other solids captured in the filter prior to disposing of them in a proper manner. Officials plan to add other skimmer boxes to additional stormwater inlets on school property in the future.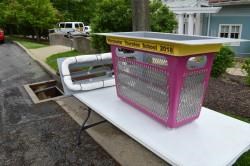 "Stormwater, after being treated, eventually becomes drinking water and bathing water," said Kevin Mislan, sales manager of S3. "We're always happy to work with the community to educate them on stormwater, and we embrace the fact that our youth are eager to learn more about it."
Technical consultants from S3's Oakdale location donated their time to demonstrate the equipment to students and install the skimmer box.
As a surprise, Suntree researched the school's colors – purple and yellow – and included them, along with the school's name, when manufacturing the box.